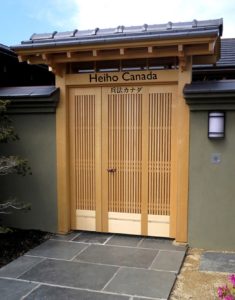 Heiho Canada has been serving the community since 1998. Our purpose is to help individuals realize their full potential through the study of Martial Arts and Culture. Our unique approach allows us customize a program that is right for you.
By experiencing different viewpoints and developing  a more "worldly knowledge" you will be better positioned to discover balance and harmony in every day life that works for you. 
Our program are constantly evaluated and refined, giving our members up to date life strategies and cultural experiences.